Hello, I'm Hannah Raymond.
Welcome to My Website (bestfabrictips.com)!
I'm a Textile Engineer by profession, while a crafter and a homemaker by passion. I've done my Textile Engineering degree from North Carolina State University.
During my career and exposure, I have gotten a chance to work with different types of fabrics. I love to research materials and explore new sorts of products or fabric types used for numerous purposes. I developed a passion for finding the extraordinary features in fabric, upholstery, and clothing products.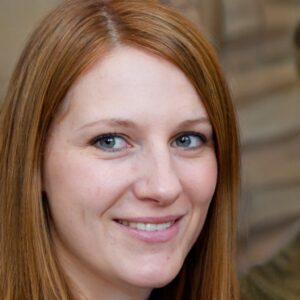 This year I have decided to share all my experience, tips & tricks about cloth, clothes, and upholstery to help the community with similar interests!
As a homemaker and a mother of a son, I tried numerous products to maintain my home or do crafting as a hobby. I have tried so many products as a professional and as a homemaker that I can write authentic reviews to share my experience and save you from making wrong buying decisions.
As a textile engineer, I'd love to spend my whole life researching & testing fabric, upholstery, and clothing products! However, I am more focused on providing you product reviews related to my passion and professions, along with how-to guides for your knowledge.
And I hope, by sharing my useful tried and tested tips & tricks and product reviews, you would be able to make better buying decisions. I would also be sharing some fabric crafts with you to create beautiful things out of fabric and other materials. Not just that, my tips and tricks will allow you to maintain your fabric, clothes and upholstery in top-notch condition!
bestfabrictips.com is a participant in the Amazon Services LLC Associates Program, an affiliate advertising program designed to provide a means for us to earn fees by linking to Amazon.com and affiliated sites.