There are several types of Sofa Fabrics, which influence how your sofa will look, feel and wear. If you have a couch style in mind that would suit your area, the apparent next step is for you to pick the sofa materials and upholstery fabric. While there are numerous sorts of fabric accessible that meet a certain demand, you should choose for the fabric depending on your sensitivities and the place you are wanting to furnish. This might vary considerably depending on the appearance you desire (Glossy, Luxurious or Elegant) or the amount of upkeep you choose.
Why you should choose for a certain Fabric?
Choosing the proper fabric can guarantee that you make the right impression or enhance the overall aesthetics of your area or make it easier for you to maintain or design a couch that lasts generations. Will the sofa satisfy all your demands and expectations? The solution lies in the upholstery you pick as much as it does in the material and construction of the sofa. To make a sensible choice, it is vital to learn qualities of all possible upholsteries that will fit your taste.
1. Tapestry Sofa Fabric
A tapestry sofa fabric is a heavy upholstery fabric with a floral patterned design woven into the material or printed on it using water-based or solvent inks. It is either woven alone using wool yarns, or can be combined with a mixture of threads using nylon, cotton, or polyester.
Tapestry is known as the rough and tough fabric that is durable. Not just sofa upholstery, in fact many other things are made with is such as hand bags, tote bags, table runners, wall hangings, and cushion covers etc.
Here are some of its pros and cons.
Pros
Thick and tough
Long lasting
Easy to upkeep
Cons
If damaged, the threads can look messy
Dust and debris can reside over it's uneven surface
2. Velvet Sofa Fabric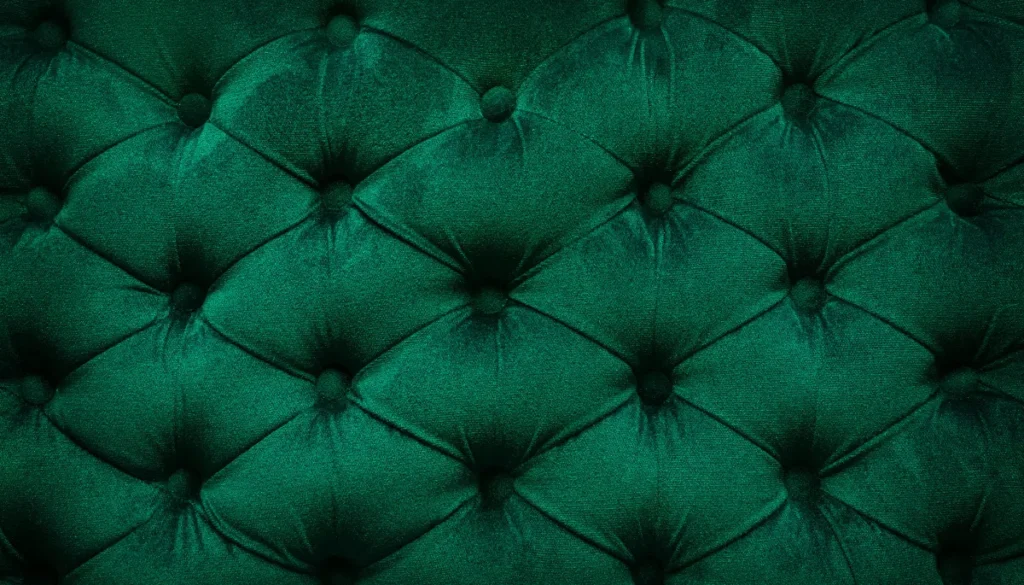 Velvet sofa fabric can be made from various materials: cotton, linen, silk, synthetic or blended.
Velvet sofa fabrics are highly durable and easy to clean. However, they tend to be more challenging to remove wrinkles from than other sofa fabric types. Velvet sofa fabrics can be shabby chic in look and feel with a plush aspect somewhat like upholstery suede but typically thicker and of higher quality for sofa use.
3. Chenille Sofa Fabric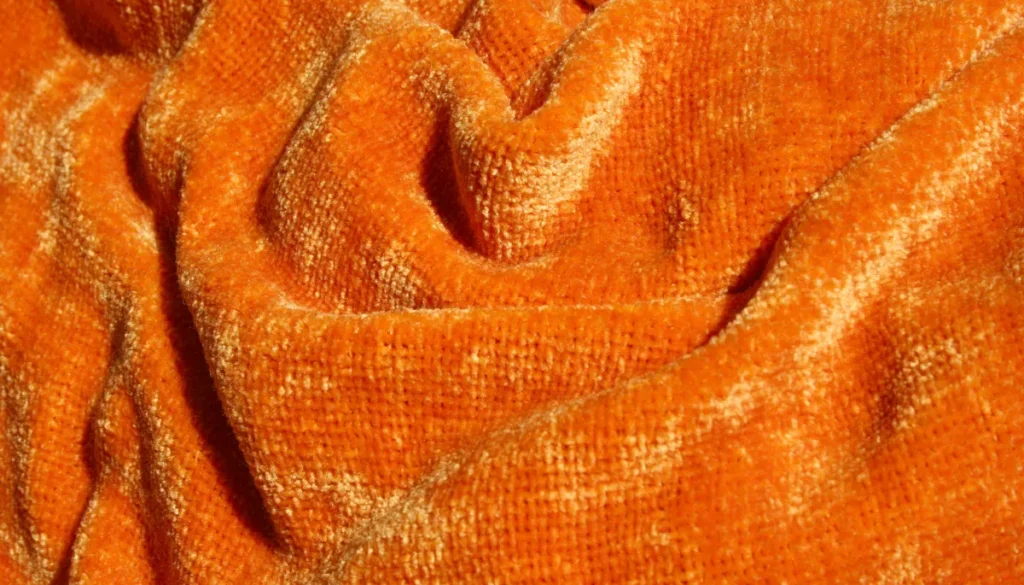 Chenille sofa fabric is a thick, tufted chenille upholstery fabric that has multiple soft layers that create its pile surface which resembles the texture of velour or plush carpeting. Usually created from polyester fibers, the higher the percentage of these fibers, the better durability it will have against wear-and-tear over time.
4. Poly-Cotton Sofa Fabric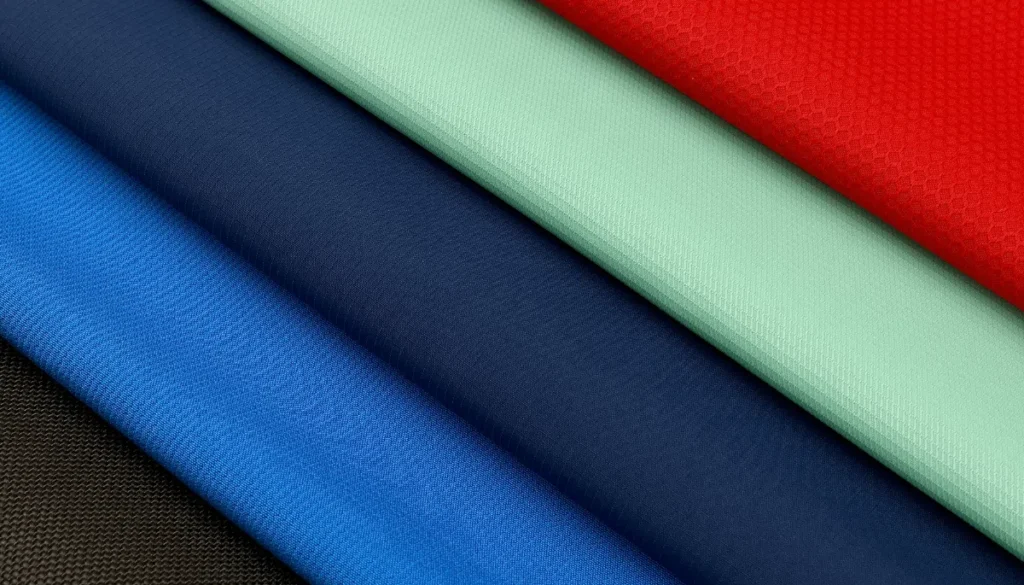 Poly sofa fabric is a cheap sofa fabric that can be made from cotton and polyester fibers, blended with plastic or rubber materials. It's an artificial sofa fabric which feels like suede because it has tiny nubs on its surface simulating the soft feel of natural suede material. But unlike suede sofa fabrics, Poly fabric doesn't stretch too much and has limited durability against abuse, however it may be beneficial to use for sofa slipcovers rather than upholstery sofa pieces if you need to frequently wash sofa covers in order to keep them clean.
5. Satin Sofa Fabric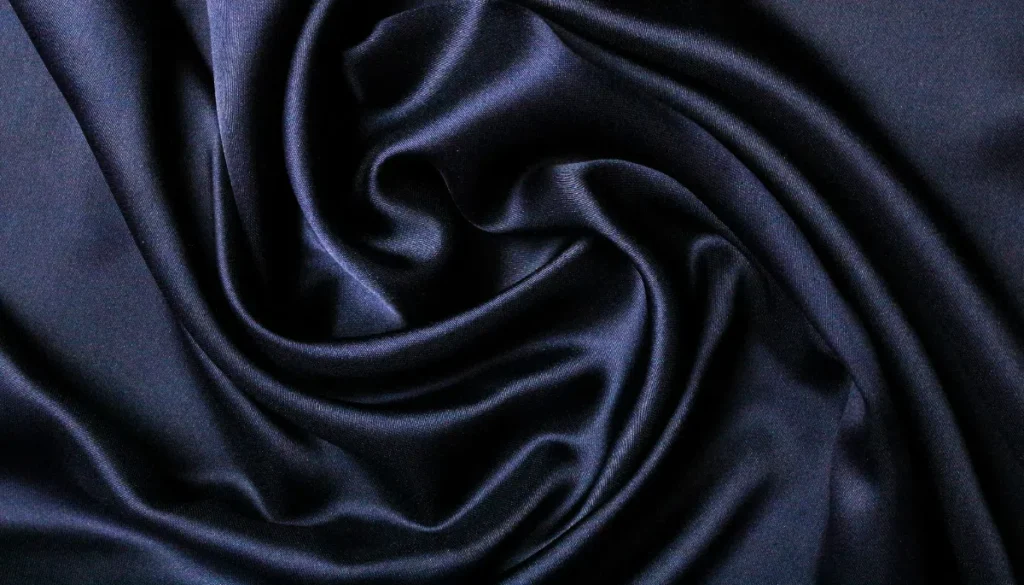 A satin sofa fabric features smooth surface that does not give off an annoying glare or "reflective" effect. Satin sofa fabrics are durable and can be easily cleaned. They are used for sofa slipcovers only, because the fabric is not suitable for upholstery sofa pieces.
6. Linen Sofa Fabric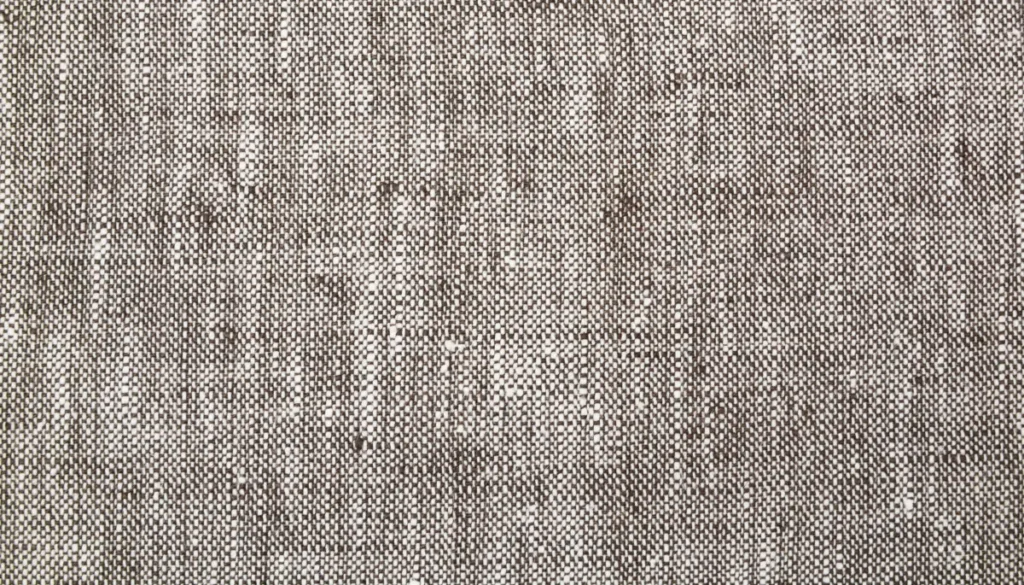 Linen sofa fabric is made of 100% natural flax fiber which makes it durable against wear-and-tear over time while its airy structure gives it breathability properties that make it cool to sit on during hot days. This type of sofa fabric has a casual look and feel but some types may also have an elegant design; however, they require careful handling in order to prevent wrinkles or lint build-up.
7. Cotton Sofa Fabric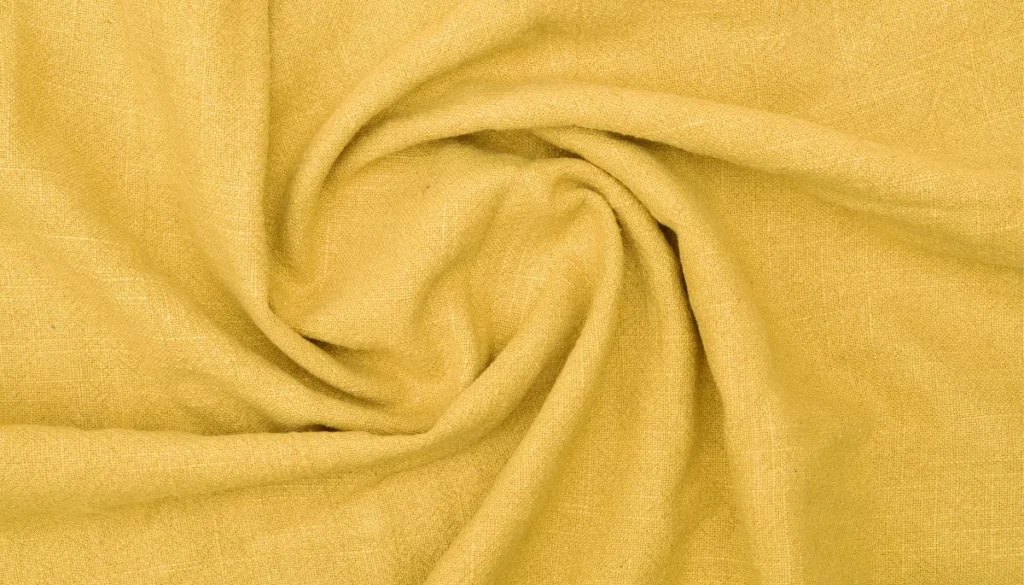 A cotton sofa fabric is one that consists of 100% natural cotton fibers woven together to form a sturdy sofa fabric that's safe for upholstery sofa pieces. Cotton sofa fabrics can stretch a bit over time which makes them a good choice for sofa slipcovers if you need something washable and reusable frequently.
8. Suede Sofa Fabric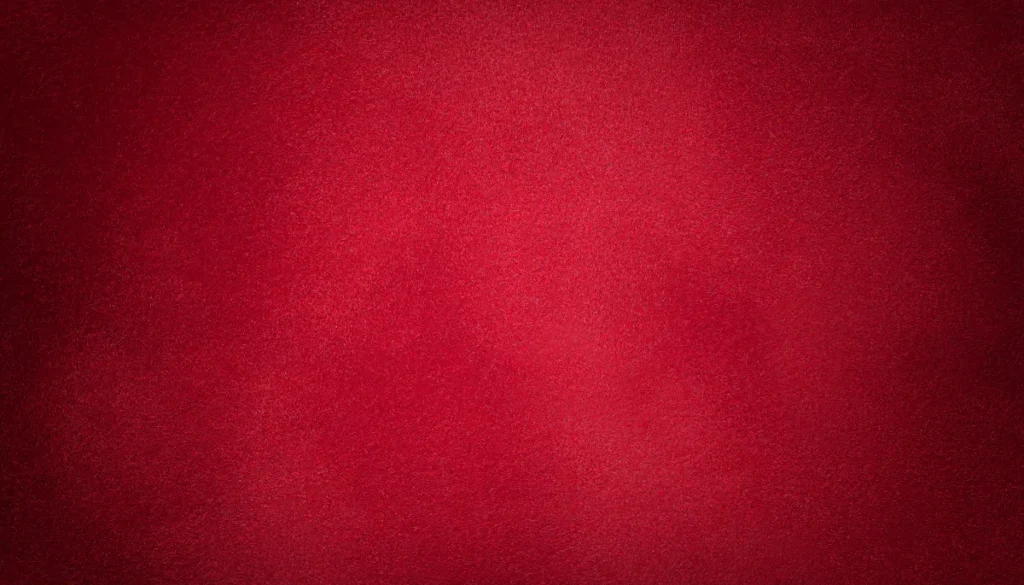 Suede sofa fabric is created from the underside of animal hide leather dyed with suede colors which distinguishes it from genuine, real leather sofa fabrics because its surface has small nubs similar to those found on polyester sofa fabrics. However, unlike poly sofa fabric, suede sofa fabric stretches and may be hard to clean but if well taken care of, it can prove highly durable against wear-and-tear. It's often used as sofa slipcovers material or sofa upholstery fabric for occasional use.
9. Leather Sofa Fabric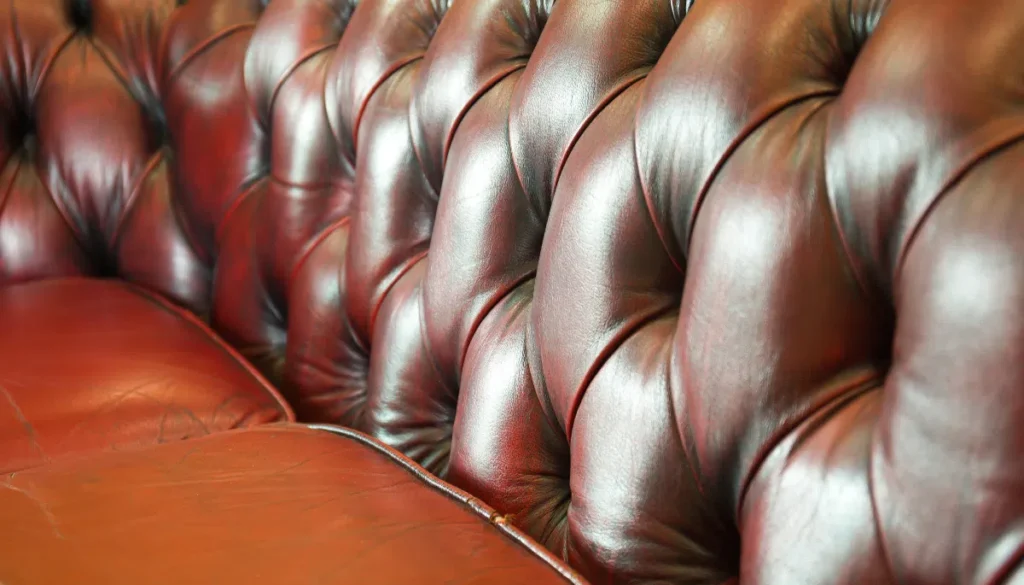 Genuine leather sofa fabrics are made from animal hide hides which are tanned, dyed and processed to produce a smooth, soft surface finish that's easy to maintain but can take on stains if not treated with care. When it comes to sofa slipcovers, genuine leather sofa fabrics are perhaps the most difficult types of sofa fabrics to deal with because they tend to stretch over time which may require frequent adjustments in order to achieve the best appearance possible after each sofa slipcover laundering session. If you take good care of them however, they can be highly durable against wear-and-tear over time.
So far, once you are confident which fabric type you would be choosing, so now here is a complete guide on How much Fabric is needed to Reupholster a Sofa.
Conclusion
While looking at these sofa fabric types, you should be able to decide which fabric can serve best according to your desired preferences. As you can see the texture, the touch, and the upkeep time you would be needing to maintain these sort of reupholstered sofas.